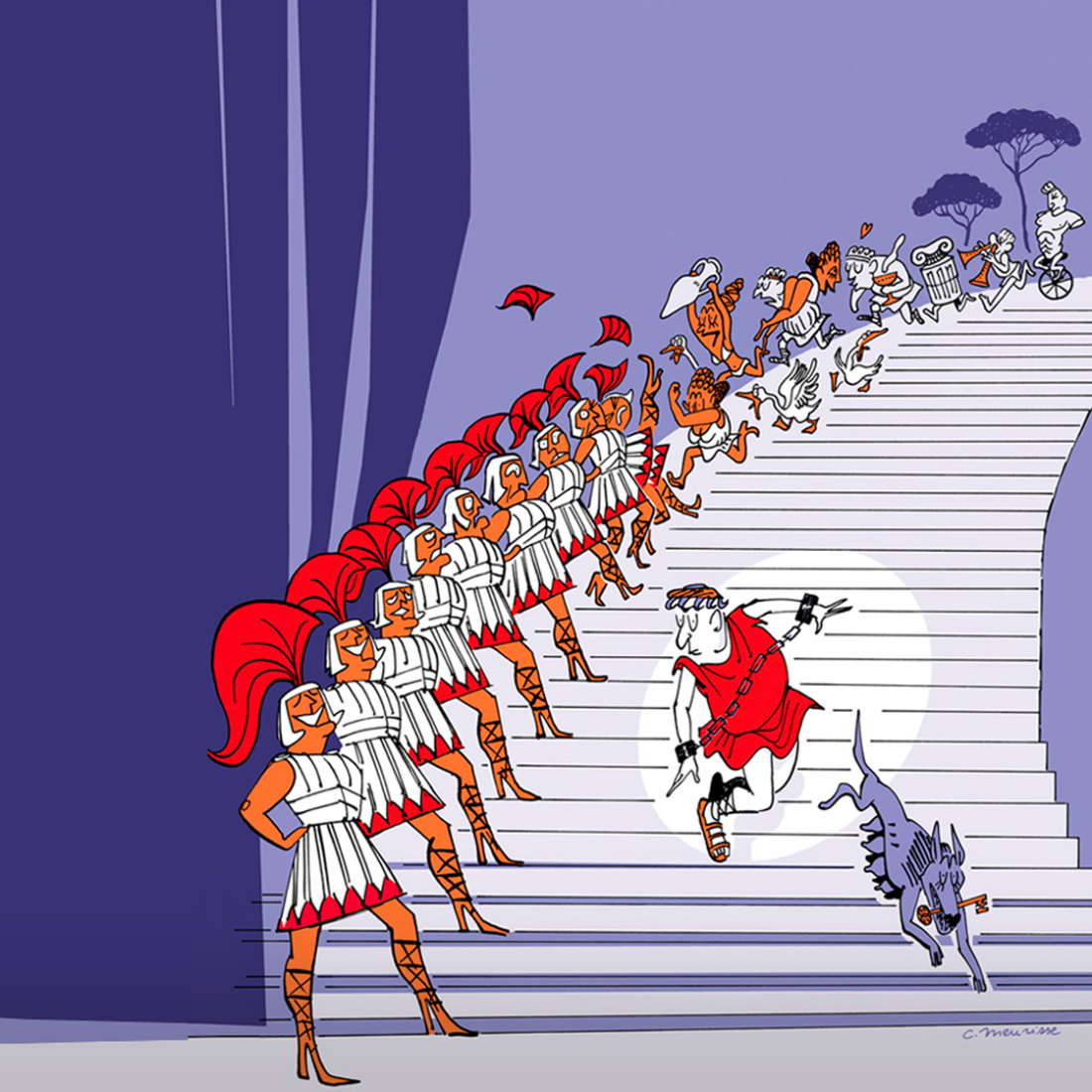 A funny thing happened on the way to the forum
By Stephen Sondheim
From 01 December 2023 to 04 February 2024
Presented in its original version (in English) with French subtitles
Stephen Sondheim's hilarious musical farce for the first time in Paris in its original version.
Stephen Sondheim –  "theater's most revered and influential composer-lyricist of the last half of the 20th century" (New York Times) – was introduced to Paris by Jean-Luc Choplin with the triumphant productions of A Little Night Music, Sweeney Todd, Passion, Into the Woods, Sunday in the Park with George…
For its grand reopening, the Lido2Paris will present Sondheim's most successful work, A Funny Thing Happened on the Way to the Forum.
Take a lazy and mischievous slave, add his masters, zany chases, an improbable love story, and numerous misunderstandings. It's impossible not to laugh and hum the tunes of this musical vaudeville.
Music and lyrics : Stephen Sondheim
Libretto: Burt Shevelove and Larry Gelbart
Originally produced on Broadway by Harold S. Prince
Director: Cal McCrystal
Set Designer: Tim Hatley
Music Director/Arrangements: Gareth Valentine
Choreographer: Carrie-Anne Ingrouille
Costume Designer: takis
Lighting Designer: Giuseppe di Iorio
Sound Designer: Unisson Design
Additional orchestrations : Larry Blank
Poster Design: Catherine Meurisse
In accordance with Music Theatre International (www.mtishows.eu) and Drama Paris (www.dramaparis.com)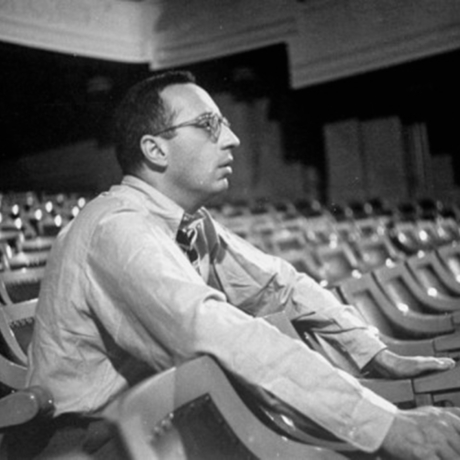 Burt Shevelove , Co-Author of the book
Burt Shevelove (1915-82, co-author of the book) was born in Newark, New Jersey. He graduated from Brown University and earned a Master's degree in theater from Yale. During his time at Yale, he penned lyrics for a musical adaptation of Plautus's "Mostellaria" and later became the resident director for the Yale Dramatic Association. After serving as an ambulance driver in World War II, he embarked on a career as a writer, director, and producer for radio and television. He collaborated with notable figures like Judy Garland, Red Buttons, Jack Paar, Cyril Richard, Nancy Walker, and Victor Borge. His work garnered him Emmy and Peabody Awards. His Broadway journey began in 1948 with "Small Wonder," a revue for which he contributed material, co-produced, and directed. He also directed a revival of "Kiss Me Kate" (1956), "Hallelujah Baby!" (1968), "No, No, Nanette" (1971; for which he also wrote the book), "The Frogs" (1974; co-written with Stephen Sondheim and performed in and around the Yale University pool), and "Happy New Year" (1980; for which he also wrote the book). He co-wrote the film "The Wrong Box" with Larry Gelbart. Burt Shevelove passed away in 1982.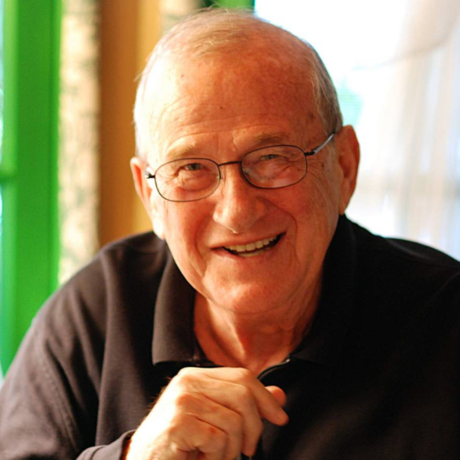 Larry Gelbart, Co-Author of the book
Larry Gelbart (1928-2009, book co-author), a Chicago-born writer and producer who achieved success for his work in radio, television, film and theater. He began his professional career in the late 1940s, before reaching the age of twenty, writing for such radio shows as "The Eddie Cantor Show," "The Maxwell House Coffee Time with Danny Thomas," "Duffy's Tavern," "Command Performance," "Jack Carter," "The Jack Paar Show," "The Joan Davis Show" and "The Bob Hope Show." By the early 1950s he had begun writing for television, including "The All-Star Revue," "The Red Buttons Show," "Honestly," "Celeste, "The Patrice Munsel Show," "Caesar's Hour" and "The Pat Boone Chevy Showroom"; his television work in the 1960s, '70s, '80s and '90s included "The Danny Kaye Show," "The Marty Feldman Comedy Machine," and the long-running and hugely successful landmark series,"M*A*S*H." Other TV credits during that period included "Barbra Streisand…and Other Musical Instruments," "Roll Out!," "Karen," "AfterMASH," and the award-winning HBO television film, Barbarians at the Gate. In addition to A Funny Thing Happened On the Way to the Forum, his work for the theater includes the plays Sly Fox (1976) and Mastergate (1989), and the musicals The Conquering Hero (1960), One, Two, Three, Four, Five (1988), and City of Angels (1989; winner of six Tony Awards, including Best Book of a Musical and Best Musical). His film work includes The Notorious Landlady, The Thrill of It All, The Wrong Box (co-written with Burt Shevelove), Not With My Wife, You Don't, The Chastity Belt, A Fine Pair, Oh, God, Movie, Movie, Neighbors, Tootsie, and Blame It on Rio.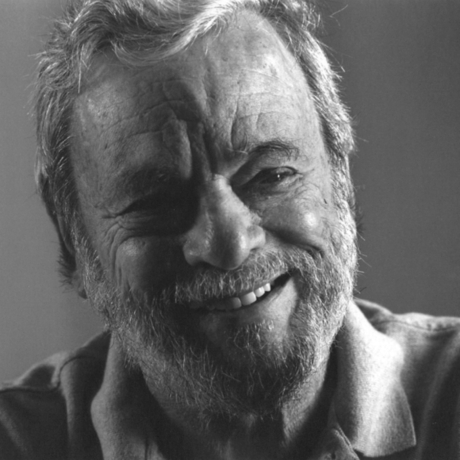 Stephen Sondheim, music and lyrics
Stephen Sondheim (1930-2021, music and lyrics) composed music and lyrics for numerous works, including "Saturday Night" (1954), "A Funny Thing Happened on the Way to the Forum" (1962), "Anyone Can Whistle" (1964), "Company" (1970), "Follies" (1971), "A Little Night Music" (1973), "The Frogs" (1974), "Pacific Overtures" (1976), "Sweeney Todd" (1979), "Merrily We Roll Along" (1981), "Sunday in the Park with George" (1984), "Into the Woods" (1987), "Assassins" (1991), "Passion" (1994), and "Road Show" (2008). He also contributed lyrics to works like "West Side Story" (1957), "Gypsy" (1959), and "Do I Hear a Waltz?" (1965), and additional lyrics for "Candide" (1973). Anthologies of his creations include "Side by Side by Sondheim" (1976), "Marry Me a Little" (1981), "You're Gonna Love Tomorrow" (1983), "Putting It Together" (1993/99), and "Sondheim on Sondheim" (2010). Sondheim composed scores for films like "Stavisky" (1974) and "Reds" (1981), as well as songs for "Dick Tracy" (1990) and the TV production "Evening Primrose" (1966). His collected lyrics, along with accompanying essays, were published in two volumes: "Finishing the Hat" (2010) and "Look, I Made A Hat" (2011). In 2010, Broadway's Henry Miller's Theatre was renamed The Stephen Sondheim Theatre in his honor. Similarly, in 2019, London's Queens Theatre was also renamed the Sondheim Theatre.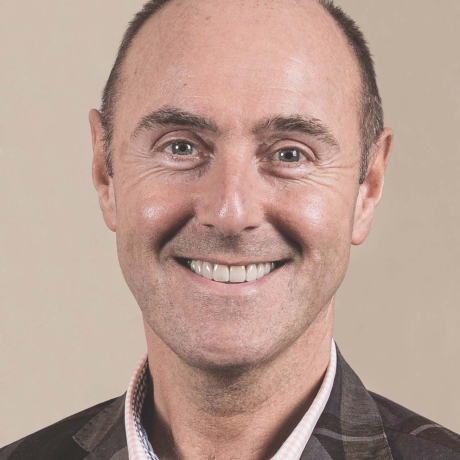 Cal McCrystal, Stage Director
Cal was born in Belfast. Working for many years as an actor, he trained as an actor at the Royal Conservatoire of Scotland and École Philippe Gaulier.
Directing theatre credits include the West End production of Mother Goose starring Sir Ian McKellen, Drama At Inish at the Abbey Theatre, Dublin, One Man, Two Guvnors at the National Theatre/West End/Broadway, Don Quixote at the Royal Shakespeare Company Stratford-upon-Avon/West End, ¡Vamos Cuba! for Sadlers Wells and Office Party at The Barbican Centre. He regularly directs in British Repertory and has created countless international touring shows for companies such as Spymonkey, Peepolykus, and The Mighty Boosh.
Opera: includes Haydn's Il Mondo Della Luna for English Touring Opera, Rossini's Le Comte Ory for Garsington Opera. Gilbert & Sullivan's Iolanthe and HMS Pinafore for English National Opera.
Circus: Varekai and Zumanity for Cirque du Soleil, Palazzo Zirkus in Berlin, Frankfurt, Stuttgart and Vienna, Pasion Sin Puñales at Teatro Circa Price in Madrid, Ohlala for Circus Knie, OPM and The Atomic Saloon Showin Las Vegas and The Hook at Caesar's Palace in Atlantic City Cal has been director at Giffords Circus since 2012.
Film: Comedy Consultant work includes The Dictator, The Worlds End, Cats, Man Up, The Nice Guys, The Amazing Spider-Man 2, Dora and The Lost City Of Gold, Wonka and Paddington 1 and 2 (in which he also appears as Sir Geoffrey Wilcott) and Red, White and Royal Blue.
TV: Cirque du Soleil's Solstrom, MTV Europe Video Awards, Comedy Cuts, Ant & Dec's Saturday Night Takeaway and Inside Number 9.
Tim Hatley, Set Designer
TIM HATLEY DESIGNER – Scenic & Costume Double nomina>ons at the 2012 Olivier Awards – Best Set Design for Back to the Future and Life of Pi. (Winner) Tim has designed extensively for The Na>onal Theatre, West End and Broadway, and is the winner of 2 Tony Awards, 3 Olivier Awards, & 4 Drama Desk Awards, including the 2012 Olivier Award for Best Set Design for Life of Pi. Recent theatre credits include: Life of Pi (West End); Back to the Future (West End & UK Tour); Dreamgirls (West End & UK Tour); Traves8es (Menier/West End/ Broadway); Ghosts (Almeida Theatre/West End/Brooklyn Academy of Music); Li:le Eyolf (Almeida Theatre); Temple (Donmar Warehouse); Enemy of the People, Pyjama Game (Chichester Fes>val Theatre); The Slaves of Solitude & Drawing The Line (Hampstead Theatre); Mr. Foote's Other Leg (Hampstead Theatre/West End), The Bodyguard (West End/Interna>onal Tours); Shrek (West End/ Broadway/UK Tour/US Tour); Spamalot (West End/ Broadway/ US Tour/Las Vegas); Singin' in the Rain, My Fair Lady (Chatelet Paris) and Carmen & Don Quixote (The Royal Ballet). Film credits include Produc>on Design for: Closer, Notes on a Scandal and Stage Beauty
Carrie-Anne Ingrouille,Choreographer
Carrie-Anne Ingrouille is currently represented in the West End and on Broadway with her critically acclaimed choreography in the global phenomenon SIX – The Musical playing at the Vaudeville Theatre, London and the Lena Horne Theatre, New York, as well as touring in the U.S., U.K. & internationally. For her work on SIX – The Musical, Carrie has received Tony, Drama Desk, Olivier, WhatsOnStage, Offie and The Elizabeth Sterling Haynes Award nominations for Best Choreography. Notable Choreography and Movement Direction credits include: Rock Follies (Chichester Festival Theatre), Village Idiot (Theatre Royal Stratford East, Nottingham Playhouse & Ramps on the Moon), The Good Person of Szechwan (Sheffield Crucible, Lyric Hammersmith & ETT), Monsoon Wedding – The Musical (St.Ann's Warehouse, New York), Antigone (Regents Park Open Air Theatre), Our Generation (National Theatre & Chichester Festival Theatre), Wonderful Town (Opera Holland Park), This is My Family (Chichester Festival Theatre), The Catherine Tate Show Live (U.K. Tour), Jeeves & Wooster in Perfect Nonsense (Duke of York's Theatre), The Suicide (National Theatre), The Mad Hatter's Tea Party (Royal Opera House, The Roundhouse). Carrie is the U.K. Associate Choreographer for Hamilton, West End.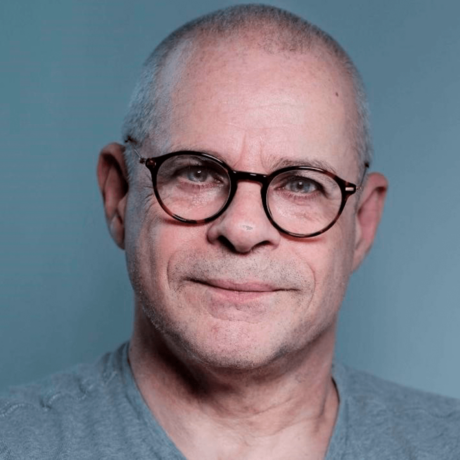 Gareth Valentine, Musical Director
Valentine began a career in 1981 working alongside composers such as Stephen Sondheim (Sweeney Todd, Into The Woods), Stephen Schwartz (Wicked, Pippin), John Kander (Cabaret, Chicago, Kiss Of The Spiderwoman), Lord Andrew Lloyd Webber (Love Never Dies, Cats, Aspects Of Love) and Maury Yeston (Nine, Titanic.)
He has conducted the following West End musicals (all of which won Olivier Awards for Best Musical or Best Musical Revival): 42nd STREET (Drury Lane), KISS ME KATE (Victoria Palace), MERRILY WE ROLL ALONG (Donmar), COMPANY (Donmar), CHICAGO (Adelphi), CITY OF ANGELS (Donmar).
He has most recently conducted MY FAIR LADY at The London Coliseum and is the UK Music Supervisor of it's subsequent UK Tour.
Orchestras include: BBC Symphony Orchestra, BBC Concert Orchestra, Tulsa Symphony Orchestra, Orchestra de Chamber de Paris, Pasdeloup Orchestra, Welsh National Opera Orchestra, Queensland Symphony Orchestra, Royal Philharmonic Concert Orchestra, Rome Opera House Orchestra and National Symphony Orchestra.
He has conducted for many international artistes including: Barbara Cook, Eartha Kitt, Betty Buckley, Elaine Paige, Liza Minelli, Christopher Reeves, Dame Judi Dench, Sir Bryn Terfel, Catherine Zeta-Jones, Chita Rivera, Jerry Lewis, Sir Elton John, Marin Maisie, Sir Roger Moore, Sir Ian McKellen, Clarke Peters, Victoria Wood, Joel Grey and Wayne Sleep.
Gareth's REQUIEM has been performed at Southwark Cathedral, in Warwick, Boulder, Colorado, Helsinki and Paris as well as recorded at Abbey Road Studios, London.
He was commissioned by The Old Vic to compose a new score for Aladdin starring Sir Ian McKellen as Twankey.
He composed the ballet Strictly Gershwin for English National Ballet which played the Royal Albert Hall and a sellout UK tour with seasons in Tulsa and Queensland, USA. This was revived in Europe in 2022.
He was recently described in The Stage as "one of the West End's most sough- after musical directors."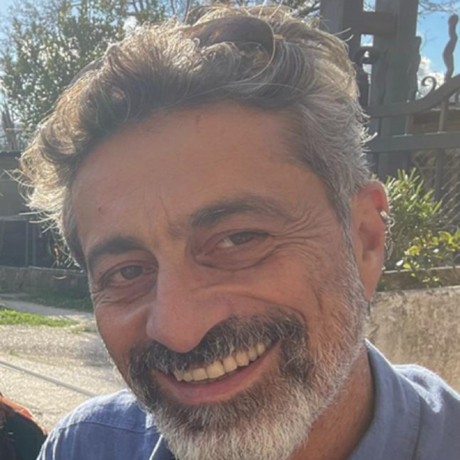 Giuseppe di Iorio, Lighting Designer
Giuseppe di Iorio Lighting Designer
Born in Naples, he studied at the Guildhall School of Music and Drama in London. Recently, he has designed the lighting for numerous productions, including:
• Forza del destino (Verdi Festival, Parma)
• Otello (Oscarborg Operan, Norway)
• Elisir d'amore open air (Aslico Como Lake)
• Edipo re (Festival di Siracusa)
• Ballo in maschera (Verdi Festival, Parma, Copenhagen Opera)
• La Figlia del reggimento (Oscarborg Operan, Norway)
• Traviata and Trovatore (Teatro alla Verdura, Palermo)
• Farnace (La Fenice, Venice)
• Ernani in streaming (Teatro Massimo, Palermo)
• Zaide (Opera di Roma and Aslico)
• Parsifal (Teatro Massimo, Palermo)
• Ermione (Teatro di San Carlo, Naples)
• Don Giovanni, Così fan tutte, and Le nozze di Figaro (Opera di Roma)
• Die Tote Stadt (Teatro alla Scala)
• Semiramide (ROF XL)
• Carmen and Zauberflöte (Sferisterio di Macerata)
• Edipo a Colono (Teatro Greco di Siracusa, Epidauro)
• La bohème (Comunale di Bologna, awarded the Abbiati Prize in 2018)
• Raymonda (Royal Danish Ballet)
• Stiffelio (Festival Verdi, Parma, awarded the Abbiati Prize in 2017)
• Ipermnestra (Glyndebourne Festival)
• My Fair Lady and Singin' in the Rain (Chicago, Châtelet di Parigi, Mariinsky Theatre)
• Tetralogy, Tristan und Isolde, and Anna Bolena (São Carlos, Lisbon)
• Nozze and Idomeneo (Göteborg Opera, Lithuanian National Opera)
• Fidelio and Falstaff (Bucharest)
• Morgen und Abend (Royal Opera House, Staatsoper Berlin)
He has also designed site-specific productions for Birmingham Opera, including Lady Macbeth of Mtsensk, Wake, Dido and Aeneas, The Ice Break, Kovanisgate, Mittwoch aus Licht, Life is a Dream, Otello, and Idomeneo. Additionally, he has worked on Tristan und Isolde (Megaron, Athens), Macbeth (Maggio Fiorentino), War and Peace, The Makropulos Affair, and Boris Godunov (Mariinsky Theatre), Curro Vargas (Teatro de la Zarzuela, Madrid, awarded the Premios Líricos Teatro Campoamor in 2014), Die Zauberflöte (Bolshoi Theatre), Das Rheingold (awarded the Abbiati Prize in 2013), Die Walküre, Siegfried, Twilight of the Gods, and Anna Bolena (Teatro Massimo, Palermo), Mosè in Egitto and Guillaume Tell (Rossini Opera Festival, Pesaro).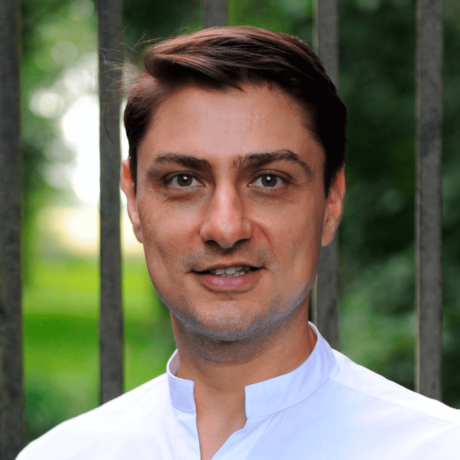 Takis, Costume Designer
takis is a leading creative designer whose visionary work can be seen on the global stage in a diverse body of work spanning theatre, opera, ballet, circus and fashion. He regularly collaborates with the world's leading opera houses, theatres and producers including the National Theatre, Old Vic, Royal Opera House, English National Opera, The Globe and Cameron Mackintosh.
takis' current and recent theatre and musical designs include A Midsummer Night's Dream (Shakespeare's Globe Theatre); the first non-replica production of Moulin Rouge the Musical (Scandinavia); Flashdance & Jersey Boys (Oslo); Five Guys Named Moe (West End); In the Heights (West End) and the Swedish premiere of Wicked.
takis' current opera works include La Traviata (Oslo Opera House), Don Giovanni (Finnish National Opera), Madama Butterfly (Opera Lambardia), Andrea Chenier (St Gallen) Le Comte Ory (Garsington), HMS Pinafore (ENO) and Phaedra (Royal Opera House).
Atomic Saloon and OPM (Las Vegas); The Hook (Antlantic City); Les Enfants Du Paradis, ¡CARPA!, for Giffords Circus are some of his designs for circus.
takis' work has been exhibited at museums globally including the Design Museums (London & Helsinki), the V&A (London) and the Bucharest Modern Art Museum.
Commercial work includes the world's first drive through immersive car launch for Toyota and Centrepoint's 50th Anniversary Gala.
takis' work has been nominated for over twenty major awards including the Laurence Olivier Awards, International Opera Awards and What's On Stage Awards.
takis holds a PhD from Aalto University, Helsinki, where he developed the concept of the META-SUIT: an interchangeable costume where the form and design adjust in order to perform different expressions of masculinity in everyday life.
Unisson design, Créateur son
Unisson Design is the synergy of strengths. Starting with the collaboration of two "sound designers," Cyril Auclair and Léonard Françon, who rely on a network of excellence within the sound engineering industry. With a robust and proven experience gained over many years working with national and international productions, as well as an in-depth understanding of the field, Unisson Design operates in the sound engineering sector, redefining the role of amplified sound at the heart of live performances, in service of artistic intent, and in support of stage production. Recently, Unisson Design has distinguished itself in the following creations: Peau d'Âne, Funny Girl (Théâtre Marigny), Le Vol du Boli, 42nd Street (Théâtre du Châtelet), and in collaboration with Bartabas at La Seine Musicale for Le Sacre de Stravinsky and Le Requiem de Mozart.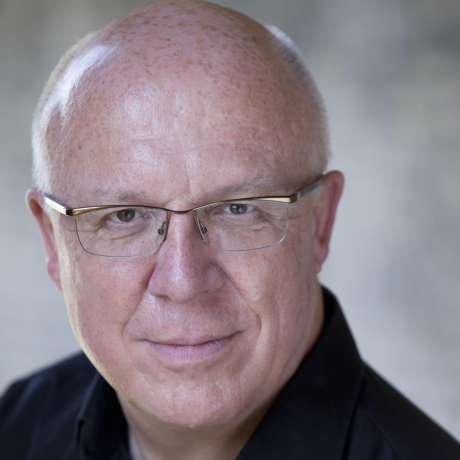 David Grindrod, Casting Director
David Grindrod CDG for Grindrod & Burton Casting
Theatre includes: Sinatra, Back to the Future, Grease, Elf, Time Travellers Wife, Into the Woods, Waitress, Only Fools and Horses, Mamma Mia! (worldwide), Mamma Mia! The Party, Magic Mike Live, Matilda (adult casting), 42nd Street, Bat Out of Hell, Five Guys Named Moe, Ghost, Our House, Sweet Charity (Donmar Warehouse), Groundhog Day, Jekyll & Hyde(Old Vic), Chicago, Shrek, Grease, Priscilla Queen of the Desert, Mrs Henderson Presents, Fat Friends, The Commitments (UK tour), Man of La Mancha, Chess, Carousel, Sunset Boulevard, Sweeney Todd, On the Town, Kismet (ENO), Evita, Jesus Christ Superstar, Hello Dolly, Crazy for You (Regent's Park Open Air), My Fair Lady, Oklahoma, Kiss Me Kate, West Side Story, On the Town(BBC Proms/John Wilson)Guys and Dolls, My Fair Lady, A Chorus Line, Ain't Misbehavin', Oliver ,Sweet Charity (Crucible Theatre, Sheffield), My Fair Lady, Candide, 42nd Street, Singing in the Rain, Kiss Me Kate (Châtelet, Paris), The Beggars Opera (Théâtre des Bouffes du Nord, Paris) and Guys and Dolls (Théâtre Marigny, Paris).For Andrew Lloyd Webber: The Likes of Us, Joseph and the Amazing Technicolor Dreamcoat, Jesus Christ Superstar, By Jeeves, Evita, Tell Me on a Sunday, Cats, Starlight Express, The Phantom of the Opera, Aspects of Love, Sunset Boulevard, Whistle Down the Wind, The Beautiful Game, Bombay Dreams, The Woman in White, The Sound of Music, Love Never Dies, The Wizard of Oz, Stephen Ward, School of Rock, Unmasked and Cinderella.Film includes: Musical Ensemble Casting: Greatest Days, Matilda, Mamma Mia! Here We Go Again, Beauty and the Beast, Aladdin, Mamma Mia!UK Dancer Casting: Mary Poppins Returns and Nine and Casting Director: The Phantom of the Opera.Television includes: Mamma Mia! I Have A Dream, Sound of Music Live (2016 BAFTAAward), Superstar, Over the Rainbow, I'd Do Anything, Any Dream Will Do, How Do You Solve A Problem Like Maria (2007 Emmy Award), Kombat Opera presents… (2008 Golden Rose Montreux Award), Hollyoaks and West End Star (TV3 Sweden).Awards: Casting Directors Guild Award for Best Musical Casting 2022 –Back to the Future. David is also proud to be Associate Artist at Old Vic, Trustee Watermill Theatre, Newbury, Trustee Council Dance & Musical Theatre, Vice President Arts Educational School.GBC Casting Directors: Will Burton, Stephen Crockett GBC Casting Associate: Amy BeadelGBC Casting Assistant: Will Burry grindrodandburton.co.uk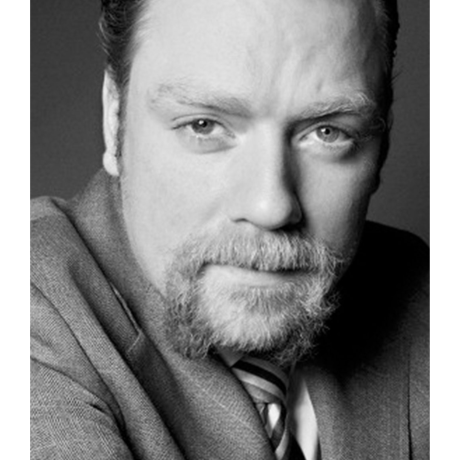 Rufus Hound, Pseudolus
Rufus Hound is an English actor,  presenter and comedian. His impressive list of roles includes: 'Freddy' in Dirty Rotten Scoundrels (West End), 'Francis Henshall' in One Man Two Guv'nors (Theatre Royal Haymarket), 'Toad' in Wind In The Willows (Palladium), 'Sancho Panzo' in Don Quixote (Garrick). He has appeared in Utopia (Soho Theatre), Neville's Island, Present Laughter (Chichester Festival Theatre), The Wars of The Roses (Rose Theatre), What the Butler Saw, Dusty, The Provoked Island (Royal Shakespeare Company).
He created the role of 'Papa' in The Boy In The Dress (RSC). On screen, Rufus appeared in the comedy Zapped. He has appeared in Trollied (Sky), Doctor Who (BBC), Cucumber (Channel 4), A Touch of Cloth (Sky) and Hounded (BBC).
His film credits include Beautiful Devils, Scottish Mussel, Keith Lemo: The Movie, My Big Fat Gypsy Gangster and The Wedding Video. As a comedian, Rufus has appeared on numerous comedy shows. He has hosted OutTake TV (BBC1), What Do Kids Know (UKTV), Top of the Pops, Glastonbury and The Brits: Backstage. He presents the radio show My Teenage Diaries.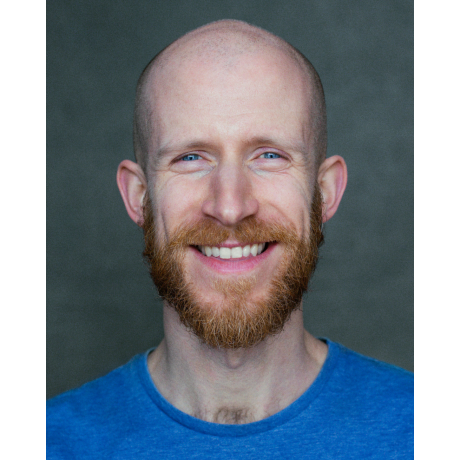 Andrew Pepper, Hysterium
Andrew Pepper is a stalwart of the UK cabaret scene. An artist in residency at London's premiere cabaret venue The Crazy Coqs (Live at Zédel), he'll be returning there with a brand new series of shows in February 2024. As an actor, his theatre credits include the UK premiere of the Broadway smash How The Grinch Stole Christmas, Charles Guiteau in Stephen Sondheim and John Weidman's Assassins (Pleasance Theatre), the Scarecrow in Philip Pullman's The Scarecrow and his Servant (Southwark Playhouse, world premiere), Mary Poppins (Prince Edward Theatre), The Full Monty (English Theatre, Frankfurt), Romeo and Juliet (Chichester Festival Theatre), White Suit, Truth (the Helen Chadwick Group), Wonderful Town (Malta Philharmonic Orchestra), Dick Whittington, Aladdin, Robison Crusoe and Robin Hood (The Theatre Chipping Norton). Andrew is also a long-time associate of the children's mentoring theatre charity, Scene & Heard.@theandrewpepper www.theandrewpepper.com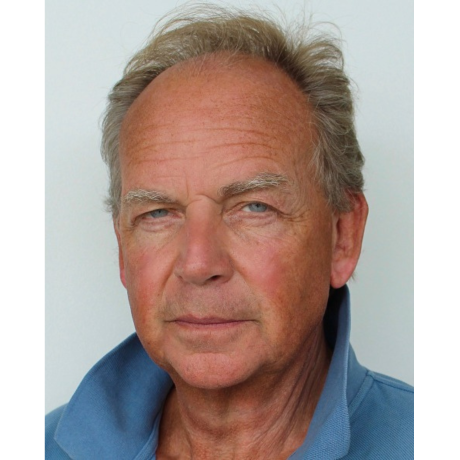 Patrick Ryecar, Senex
Twice nominated for an Olivier Award, Patrick Ryecart has worked internationally in theater, television and film. He first came to prominence playing opposite Deborah Kerr in George Bernard Shaw's Candida. His many theatrical credits include: The Rivals, A Midsummer Night's Dream, Ring round the Moon, See you Next Tuesday, High Society, The Importance of being Earnest, Fairy Tales of New York, Untitled, A Letter of Resignation, and the adaptation of his novel The Beastly Beatitudes of Balthazar B (Duke of Yorks Theatre). He has appeared in Oscar Wilde's An Ideal Husband, Donkeys Years, Prescription Murder, Tunes of Glory, Private Lives, Fairtale of New York, The Millionaires, A Christmas Carol, Me and My Girl, Present Laughter. He has appeared in numerous TV series, including three seasons of The Crown as the Duke of Norfolk. His film credits include A Bridge too Far directed by Richard Attenborough, Prisoner of Honour by Ken Russell, Heart of Darkness, Silver Dream Racer, The Contract, Mute and The Kings Speech.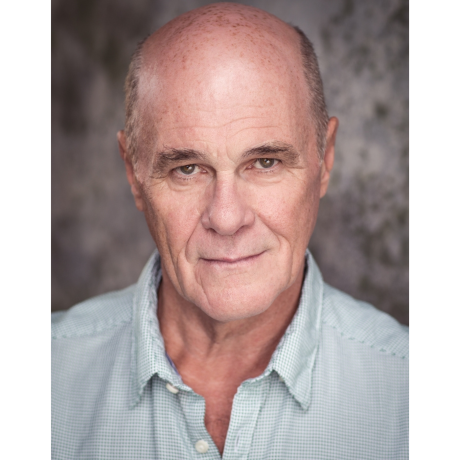 David Rintoul, Erronius
An experienced actor trained at the Royal Academy of Dramatic Art, David Rintoul has been working in theater, film and television for 50 years. After 8 years with the Joint Stock Company, he worked with the Royal Shakespeare Company and the National Theatre, playing major roles including Baron de Charlus in Harold Pinter's adaptation of A La Recherche…. More recently, he played Ghost and Player King in Hamlet, in New York. David's television credits include Pride and Prejudice, The Crown, Aerys II in Game of Thrones and the lead in Doctor Finlay. David's film credits include The Protege, The Ghost Writer, Unrelated, The Iron Lady and My Week with Marilyn. He has lent his voice to video games and cartoons, including the Peppa Pig series.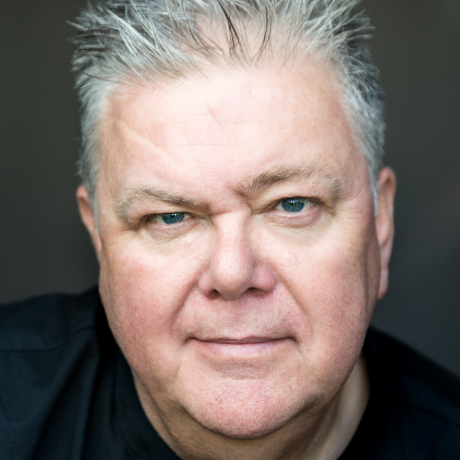 Martyn Ellis, Marcus Lycus
An actor for over forty years, on screen and on West End stages, Martyn Ellis won the Whats0nStage Award for Best Supporting Actor in a Musical for his role as Nicely-Nicely Johnson in Guys and Dolls (Piccadilly Theatre). He created the role of Harry Dangle in One Man, Two Guvnors (National Theatre, Adelphi Theatre, Music Box Theatre).
His theater credits include Twelfth Night (Young Vic), Sing Your Heart Out for The Lads (Chichester Festival), My Fair Lady (Sheffield Crucible, Teatro San Carlo, Teatro Massimo), Wicked (Apollo Victoria), The Lion King (Lyceum), Les Misérables (Palace Theatre), 39 Steps (Criterion), Lennon at the Astoria, and Grand Hotel (Donmar).
Television and film credits include: The Playlist (Netflix), Doctors (BBC), Why Didn't They Ask Evans? (ITV), Christmas Eve and The Witcher (Netflix), The Liaison (Apple TV), Harley and the Davidsons (Amazon), Jonathan Strange (BBC), It's A Sin (Channel 4), The Accident (Channel 4), A Confession (ITV), Catch 22 (Paramount), Decline and Fall and Father Brown (BBC), The Smoke (Sky), Agent Cody Banks 2 (MGM), A Christmas Carol (Hallmark), and the role of Friar Tuck in over 50 episodes of The New Adventures of Robin Hood (Warner Bros).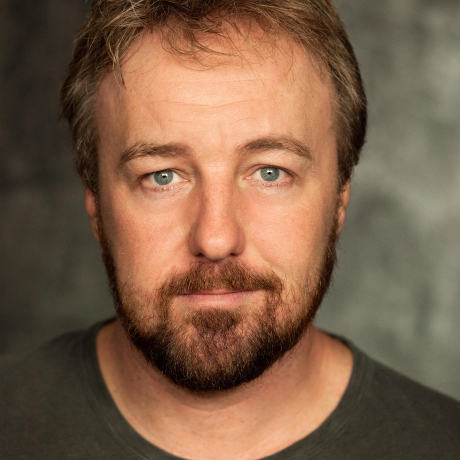 John Owen-Jones, Miles Gloriosus
John Oxen-Jones, famous for his roles in Les Misérables and The Phantom of the Opera, holds the record as the youngest actor ever to play Jean Valjean on the West End and Broadway. He has played the Phantom in The Phantom of the Opera almost 2000 times. Recognized as one of the top ten musical theatre actors in the UK, he was ranked third in a BBC Radio Wales poll for "Greatest Living Welsh Voice". In 2022, he created roles in three new musicals, while continuing his TV and radio appearances. John hosts a comedy podcast about theater called The Last Show on Earth. He runs his own record label and has released seven solo albums.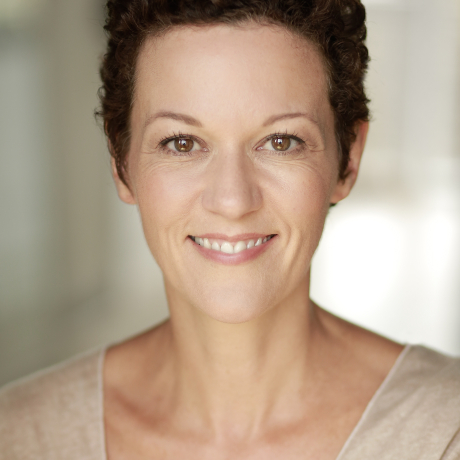 Valérie Gabail, Domina
French soprano Valérie Gabail began her career at the age of 15 with vocal jazz and musical comedy, before turning to classical music. She has worked in a wide variety of repertoires with prestigious musical ensembles and conductors. In 2006, she was nominated for the Victoires de la Musique Classique award in the lyric revelation of the year category. She has since explored new repertoires, collaborating with artists such as Marita Liulia, Kaija Saariaho, John Greaves, Olivier Mellano and Benjamin Biolay. After graduating in voice pedagogy in London, she founded her own vocal coaching company and became a vocal technique teacher at the Centre de Musique Baroque de Versailles in 2023. Recent collaborations include concerts with Les Talens Lyriques, musical comedy shows at the Théâtre du Châtelet in Paris, orchestral recitals of Edith Piaf songs, and jazz and improvisational performances with pianist Edouard Ferlet.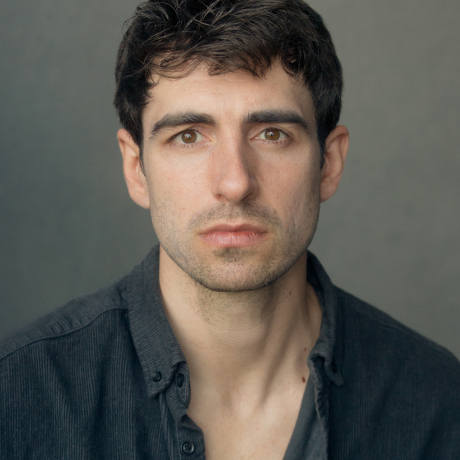 Josh St Clair, Hero
Trained at the Arts Educational Schools in London, Josh's theater credits include Gino Bartali in Glory Ride (Charing Cross Theatre), Pabbie in The Snow Queen (Theatre Royal, Drury Lane), Young Ben in Follies (American Legation, Tangier), Peter Kingsley in City of Angels (Garrick Theatre). He has appeared in Kinky Boots (original UK tour), School of Rock (New London Theatre), Wicked (UK and international tour), Hey Old Friends (Theatre Royal, Drury Lane), Friday Night is Music Night (Royal Albert Hall), soloist in Shakespeare Live! (Royal Shakespeare Company), Snow White (Manchester Opera House). Josh's television appearances include Shakespeare Live! The Olivier Awards (ITV).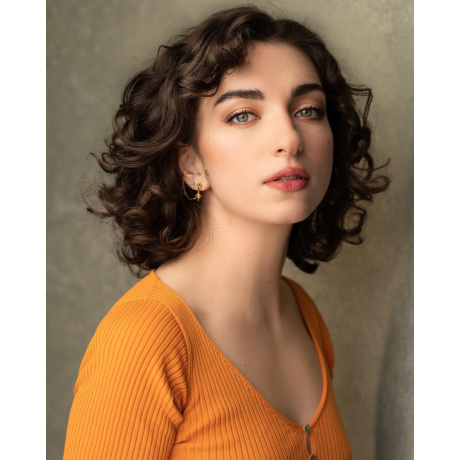 Neima Naouri, Philia
Neima began taking piano lessons at the age of 16, and at 15 she enrolled at the CRR in Saint-Maur, where she studied musical comedy and obtained a diploma in musical studies. That same year, she appeared on Léonard Desarthe's album, whose song Mad After You was nominated at the Productions Music Awards. She records for the album Symphonie pour la vie, whose profits are donated to hospitals, and takes part in the TV show Symphonissime alongside Yvan Cassard. After completing a Master's degree at London's Royal Academy of Music, she made her London stage debut at the National Theater in the musical Hex.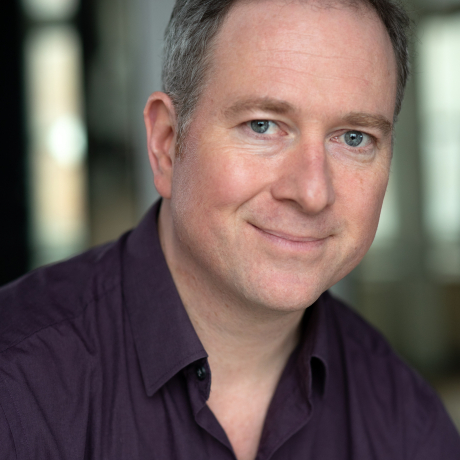 Dan March, Protean (Cov. Pseudolus)
Dan March is an actor, comedian and author, with TV, film and advertising credits in the UK and New York. Recent credits include Anton in Belvedere (Old Red Lion), Neil Simon's California Suite and Ayckbourn's Season's Greetings (Claire Evans Productions), A Night in Provence (The Mill at Sonning Theatre) and In a Box (Arcola Theatre).
After 10 years of performances at the Edinburgh Festival, he went Off-Broadway with his troupe The Real MacGuffins, in the sold-out Instructions for American Servicemen in Britain (59E59 Theatres). À television, Dan March has appeared in Miranda (BBC1), Pramface (BBC3), and two award-winning series: So Awkward (Channel X Prods) and The Royal Bodyguard (BBC1).
He has appeared in EastEnder, Casualty, Doctors and recently in Back (C4/Big Talk), Innocent (ITV1) and This England (Sky) with Sir Kenneth Branagh. He appeared in Johnny English Strikes Back, and plays the lead role of Noah in My One and Only. Dan has also appeared in numerous commercials and, in 2023, wrote his first screenplay for a feature film.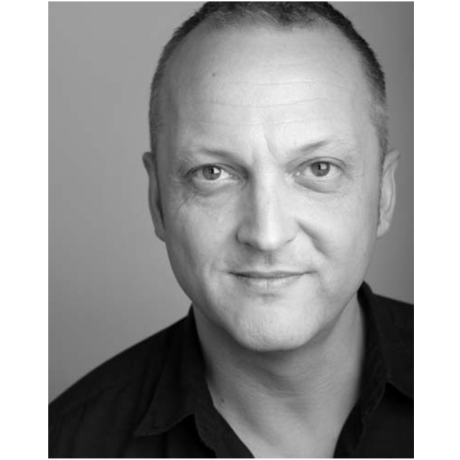 David Benson, Protean (Cov. Erronius + Senex)
David Benson began his career with the Grassmarket Theatre Project in Edinburgh in 1990. Glad, a play about and with homeless people, was performed at the Centre Pompidou in 1992. In 1996 he began
began creating his own solo pieces. Think No Evil of Us: My Life With Kenneth Williams, was performed in the West End after a UK tour.
UK tour. David has worked with director Cal McCrystal on One Man, Two Guvnors, played Noel Coward in Goodnight Sweetheart (BBC) and played Liberace in Denis Villeneuve's Blade Runner 2049.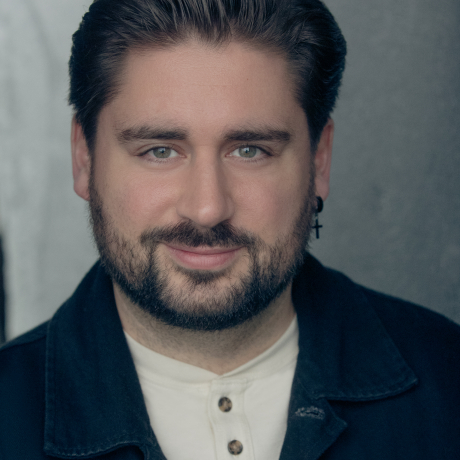 Joseph Claus, Protean (Cov. Marcus + Miles)
Trained at the Royal Academy of Music, Joseph Claus appeared as soloist in Sondheim's 80th Birthday Prom (BBC TV and radio), and for three years with the West End Compagny in The Phantom of the Opera, at Wembley Arena for the premiere of Love Beyond, at the Other Palace in Broken Wings and Wizard of Oz (Leeds Playhouse). He joins the London Company for My Fair Lady (London Coliseum), followed by a tour of the UK and Ireland. A performer in various vocal groups, Joseph Claus is also a vocal coach, arranger and musical director. In 2023, he became a Fellow of the Royal Academy of Music (ARAM) for his contribution to the music profession.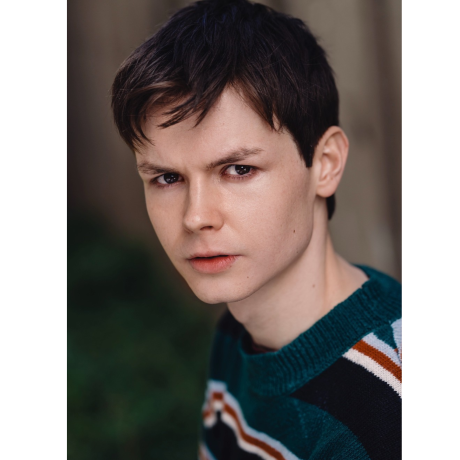 Joseph McDonnell, Protean (Cov. Hero + Hyst.)
Trained at the RADA (Royal Academy of Dramatic Art), Joseph McDonnell was Edgar in King Lear, Arnold Rubek in When We Dead Awaken, Sandra in Breezeblock Park.
He has appeared in Les Misérables (UK and European tour), Enoch Snow Jr. in Carousel (UK and Ireland tour), Josh in Sheltered (Edinburgh Festival Fringe).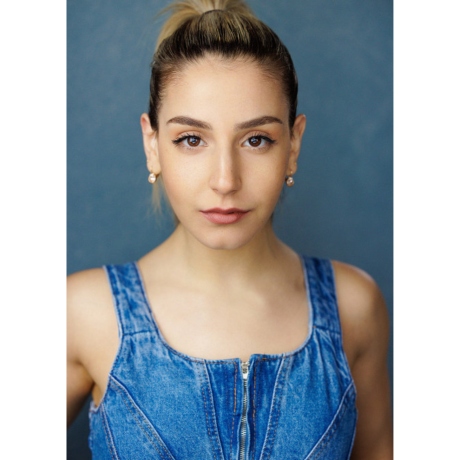 Polina Kapona, Panacea (Cov. Philia)
Graduated from the Arts Educational Schools in London in 2023, Polina Kapona performed the following roles during her training: Agent Dollar in Catch Me If You Can and Kristine Urich in Kristine Urich in A Chorus Line.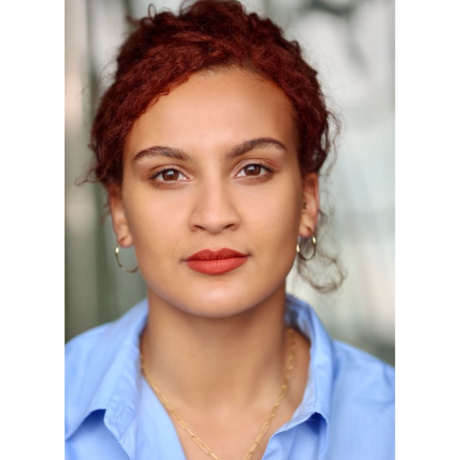 Natasha Leaver, Geminae 1
Natasha Leaver is an artist, dancer and singer who has been performing on the West End stage since 2017. She can be seen in: Disaster! A 70s Disaster Movie Musical by Seth Rudetsky (Charing Cross Theatre), as Florence Ballard in Motown: The Musical (West End), dance captain and ensemble member in the international tour of The Beggar's Opera, as Fermina in Man of La Mancha (London Coliseum), and as The Bullet/ Angelica Schuyler's understudy in Hamilton: An American Musical. She also danced for international Afrobeats artist WizKid at the O2 Arena.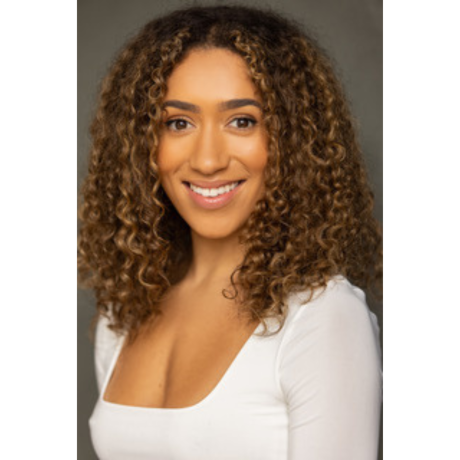 Autumn Draper, Geminae 2
Trained at Bird College, Autumn Draper has appeared in productions such as Disney's Beauty and the Beast (London Palladium/UK Tour), Hairspray (Royal Caribbean), The Glenn Miller Story (London Coliseum) and The Grand Old Dame of York (York Theatre Royal). She has also appeared on television, notably in The One Show (BBC).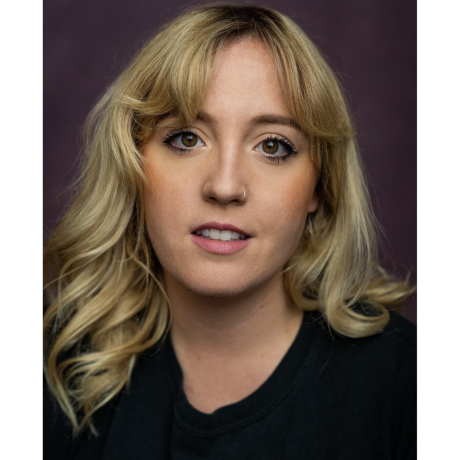 Harriet Watson, Vibrata
Harriet Watson acted as understudy and dance captain in the initial UK tour of SIX The Musical, which tells the story of Henry VIII's six wives; by the end of her contract, she had played all six queens. She had played all six queens. She has appeared on Children In Need and recently made her West End debut. Previously, she appeared at the Edinburgh Fringe Festival in Early Birds, playing Pauline Quirke. She was also a regular in children's theater, appearing in London venues and theaters in Rome.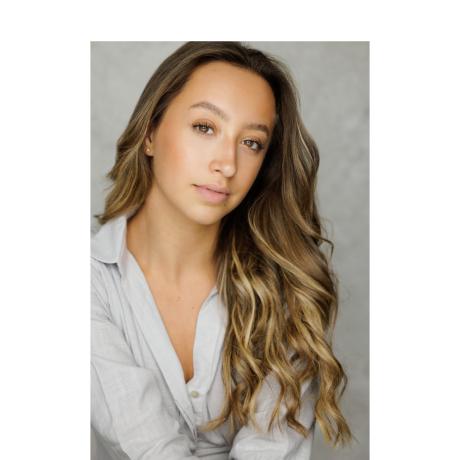 Jessica Sutton, Tintinabula
Trained at Laine Theatre Arts, Jessica Sutton played Prince Charming in Cinderella at the Palace (Newark Theatre), as well as a role in Robin Hood (White Rock Theatre, Hastings).
She also appeared in the feature film Better Man, the BBC series Mapp and Lucia series Mapp and Lucia, and in the film Brighton.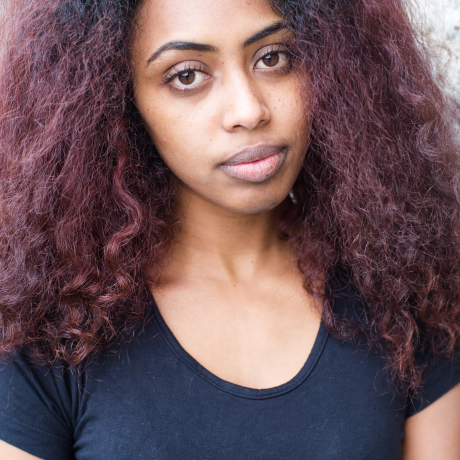 Senayt, Gymnasia
Senayt, originally from Ethiopia, began contortion at the age of 11 and trained with the famous contortionist Tsende Shoo. She has traveled to China with Queens of Africa, Dubai with Mother Africa Circus and with other shows in Europe, Australia, the USA and the UK, notably with Circus 1903. She has collaborated with Cirque du Soleil, taken part in prestigious events such as the 40th Anniversary Summer Spectacular (Hippodrome Circus- Great Yarmouth), in Cosi Fan Tutte (London Coliseum) with the English National Opera and appeared in the sitcom Jerk while performing in multiple cabarets. Senayt's television credits include America's Got Talent (NBC), The Late Show (CBS), The Royal Variety Performance (BBC) and Blue Peter (BBC).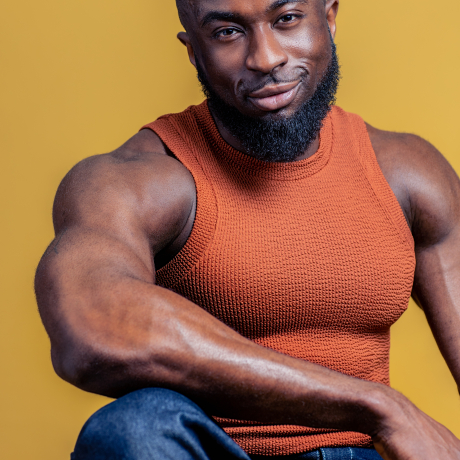 Michael Afemaré, Courtesan
Trained at the Urdang Academy, Michael Afemaré has appeared in Moulin Rouge! The Musical (Piccadilly Theatre), Andrew Lloyd Webber's Cinderella (Gillian Lynne Theatre – World Premier Cast) and Snow White and The Seven Dwarfs (Manchester Opera House), swing in Flashdance (Korean Tour), assistant Dance Captain/swing in Dreamgirls (Savoy Theatre), swing in Dreamgirls (Original London Cast). On television, he has appeared in music videos, shows and on the Carol Anthony tour.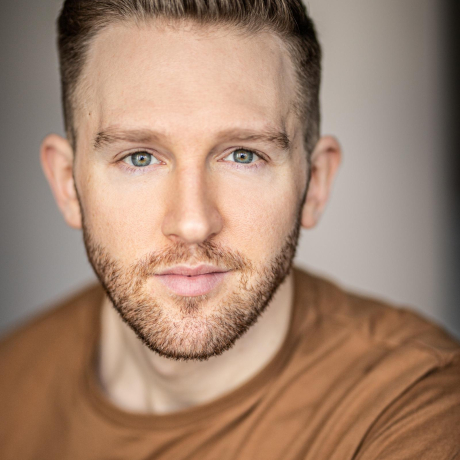 Peter Houston, Swing
Capitaine des danseurs et swing Peter Houston
a été formé au Phil Winston's TheatreWorks. Il a joué dans Mary Poppins (Prince Edward Theatre), Hamilton (Victoria Palace Theatre), Matilda (Cambridge Theatre), Charlie & the Chocolate Factory (Theatre Royal, Drury Lane), Rock Follies (Chichester Festival Theatre), The Mikado (All-Male) et of Dirty Dancing, Legally Blonde (Kilworth House), We Will Rock You (Dominion Theatre), Cinderella (Wolverhampton Grand). Peter's film credits include a starring role in First Time Loser, while on TV he appeared in Ant & Dec's Saturday Night Takeaway, Knucles, A League of Their Own, The Olivier Awards, Blue Peter, Britain's Got Talent and The Royal Variety Performance.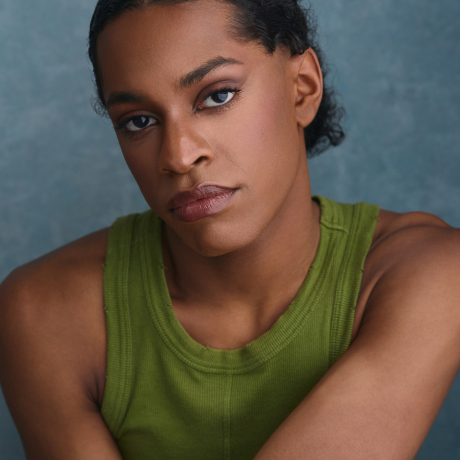 Shakeel Kimotho, Swing
Shakeel Kimotho played in La Cage Aux Folles (Regent's Park Open Air Theatre), was part of the international tour of Cats, took part in Elegies For Angels, Punks and Raging Queens at the The GradFest festival. She appeared in Queeroes at MT FEST, in Hair at Associated Studios, in Snow White with Imagine Theatre, in Lord of The Flies with New Adventures and in the Urdang Academy production of Pippin, and was part of the 80's Flashback performance at the Can You Dance? Super Convention.
A funny thing happened on th way to the forum by Jean-Luc Choplin
Join us in exploring the musical world of Stephen Sondheim
 Stephen Sondheim is the most significant composer and lyricist in musical theater of the late 20th and early 21st centuries. Whether you're a passionate music lover, a musical theater enthusiast, a theater buff, or simply a curious soul seeking exceptional artistic experiences, Stephen Sondheim's genius is sure to move you.
A Musical Theater Virtuoso:
Stephen Sondheim is universally recognized as a master of musical theater. His innovative works have revolutionized the standards of musicals. His ability to weave original subjects with profound lyrics and complex melodies remains unparalleled. His clever and entertaining pieces deeply move us, such as his haunting "Sweeney Todd," immortalized on the silver screen by Johnny Depp in Tim Burton's adaptation, or his satirical tale "Into the Woods," in which the famous witch was portrayed by Meryl Streep in Rob Marshall's film.
A Diverse Body of Work:
Delve into Stephen Sondheim's rich legacy by exploring the diversity of his works. His exploration of human relationships through complex characters brought a new level of sophistication to the musical theater genre. Yet, his talent also shone early on with the 1962 creation of "A Funny Thing Happened on the Way to the Forum," a vaudevillian musical comedy inspired by the great Roman comedy master, Plautus, and considered the funniest musical ever written.
Sondheim: An Overlooked Francophile Genius in France:
Heavily influenced by French composers, Stephen Sondheim drew inspiration from Maurice Ravel, Claude Debussy, and Erik Satie. His attachment to France also takes shape in his work "Sunday in the Park with George," which celebrates the pointillist painter Georges Seurat and, in particular, his famous painting "A Sunday Afternoon on the Island of La Grande Jatte." Despite these influences, it wasn't until the productions at the Théâtre du Châtelet that Stephen Sondheim was finally introduced to the French public. It was the theater where the composer enjoyed coming to hear his works produced on a grand scale with new orchestrations ("Little Night Music" in 2010, "Sweeney Todd" in 2011, "Sunday in the Park with George" in 2013, "Into the Woods" in 2014, "Passion" in 2016).
And today, introducing an absolute must-see at the Lido 2 Paris, a madcap vaudeville "A Funny Thing Happened on the Way to the Forum" for the first time in France in its original English version with French subtitles.
Filmography:
"A Funny Thing Happened on the Way to the Forum" (1966): A filmed musical comedy based on the Broadway show of the same name.

"Sweeney Todd: The Demon Barber of Fleet Street" (2007): Cinematic adaptation of Sondheim's famous musical, starring Johnny Depp and Helena Bonham Carter.

"Into the Woods" (2014): A cinematic version of the musical that brings together fairy tale characters, featuring Meryl Streep and Emily Blunt.
His Musical Productions:
"Saturday Night" (1954)

"West Side Story" (1957) (lyrics)

"Gypsy" (1959) (lyrics)

"A Funny Thing Happened on the Way to the Forum" (1962)

"Anyone Can Whistle" (1964)

"Company" (1970)

"Follies" (1971)

"A Little Night Music" (1973)

"Pacific Overtures" (1976)

"Sweeney Todd: The Demon Barber of Fleet Street" (1979)

"Merrily We Roll Along" (1981)

"Sunday in the Park with George" (1984)

"Into the Woods" (1987)

"Assassins" (1990)

"Passion" (1994)

"Bounce" (2003)

"Road Show" (2008)