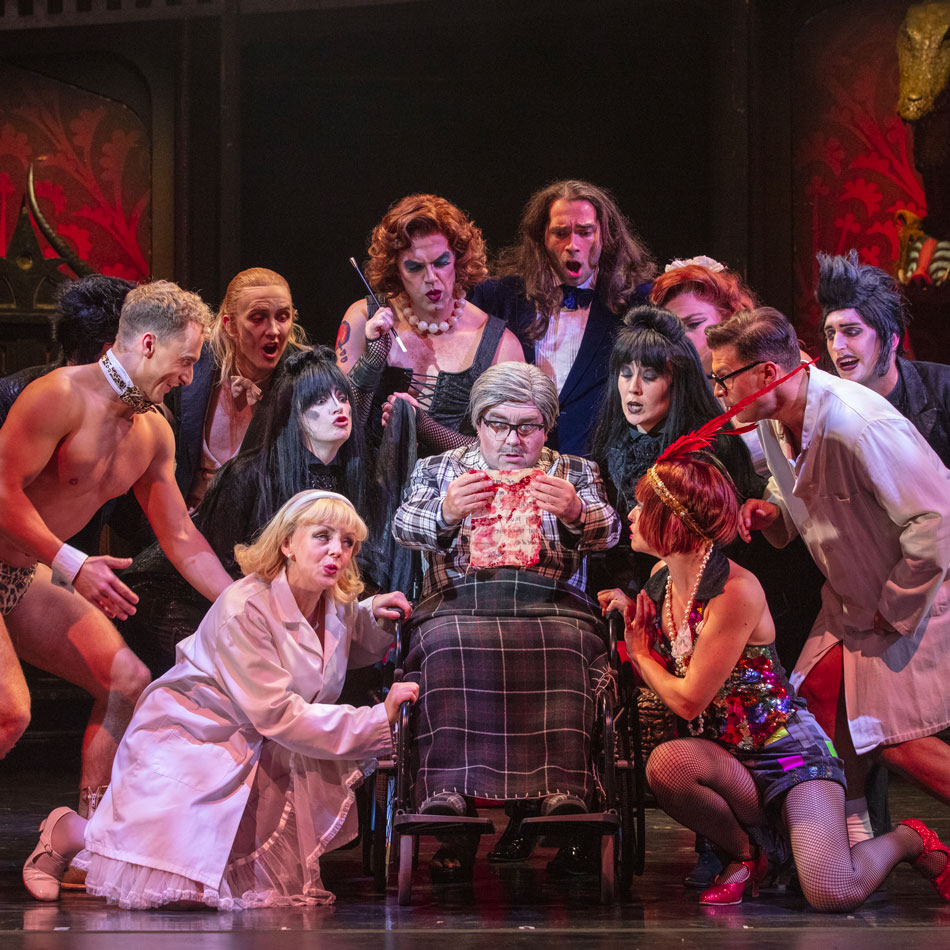 The Rocky Horror Show
The legendary rock'n'roll musical finally in Paris in its original version.
By Richard O'Brien
From 27 February to 07 April 2024
Presented in its original version (in English) and subtitled in French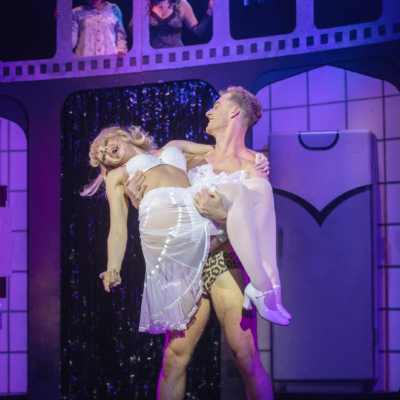 The Rocky Horror Show
The legendary rock'n'roll musical finally in Paris in its original version.
50 years after its creation, The Rocky Horror Show is finally coming to Paris in its original version with a special anniversary production ready to rock the Lido2Paris for 6 weeks.
Meet Brad and Janet, two squeaky clean college kids, stuck in a creepy mansion with the charismatic Dr Frank'n'Furter.
The Rocky Horror Show is 2 hours of contagious and subversive fun during which the audience sings and dances over timeless classics. More than 30 million people have seen this mad, legendary, rock'n'roll show. Iconic!
Author and Composer: Richard O'Brien
Director: Christopher Luscombe
The Rocky Horror Show: Where Glam Rock Meets the Fantastical
The musical "The Rocky Horror Show" holds a special place in the realm of musical theatre as a unique and daring concoction that melded glam rock allure with a touch of macabre fantasy. Created by Richard O'Brien, this iconoclastic masterpiece premiered in 1973 and swiftly commandeered stages around the world, becoming a cult phenomenon adored by fans of all generations.
The narrative revolves around newly-engaged couple Brad Majors and Janet Weiss, who find themselves stranded during a storm at the mansion of the charismatic and eccentric Dr. Frank-N-Furter. This mad scientist and transvestite alien embarks on creating the perfect muscular and alluring "man," aptly named Rocky. The mansion fills with quirky characters like Magenta, Riff Raff, and Columbia, each oozing their own unique style and offbeat charm.
One of the most striking features of "The Rocky Horror Show" is its audience interaction. Spectators are encouraged to participate by shouting iconic lines, tossing objects, and engaging with the actors on stage. Devoted fans, affectionately referred to as "Rice Krispies" due to the rice thrown during Brad and Janet's wedding scene, know every line and movement by heart. This interactivity transforms each performance into a one-of-a-kind event and a celebration of unbridled creativity.
The music is equally pivotal to the spectacle. Iconic songs like "Time Warp," "Sweet Transvestite," and "Dammit Janet" have become staple anthems in pop culture. The diverse musical style, ranging from rock to vaudeville to romantic ballads, contributes to the electric and eccentric atmosphere of the piece.
Though "The Rocky Horror Show" was initially conceived as a parody of horror and sci-fi films from the 1930s to the 1950s, it evolved to become a queer culture phenomenon and a celebration of sexual diversity and self-expression. The show paved the way for discussions on identity, sexuality, and societal norms, while providing a platform for creativity and artistic exploration.
In conclusion, "The Rocky Horror Show" is more than a mere musical; it is a wildly entertaining journey into extravagance, glamour, and peculiarity. Its unique blend of catchy music, outlandish performances, and audience involvement has cemented it as a global theatrical must-see, and its legacy lives on, continuing to inspire new audiences and captivate audacious minds.